The Infinity Air Team is made up of aircon contractors/specialists with over 15 years of experience, servicing clients in the residential, commercial and industrial sectors. To provide you with the best experience as well as the most effective and efficient solutions. We understand the uncertainty and fear of working with multiple contractors, this is why we assure you that we do not engage with any 3rd party contractors to ensure we have full control over our service standards to give you a greater peace of mind.
If you have any enquiries, our knowledgeable back end staff are always happy to help. They are available to assist you in formulating solutions even if they are of complicated nature. We love a challenge!
Call us, drop us a Whatsapp message or send us an email using the form on our contact page and we will get back to you as soon as we can. We look forward to serving you.
The Infinity Air Team
We service all major Aircon brands in Singapore
Feel the difference with&nbsp
At Infinity Air, we serve both residential and commercial clients.
With a wealth of knowledge and experience in the air-conditioning industry, we pride ourselves in the quality and professional air-conditioning services we provide. Residential & Commercial Projects Years of Aircon Maintenance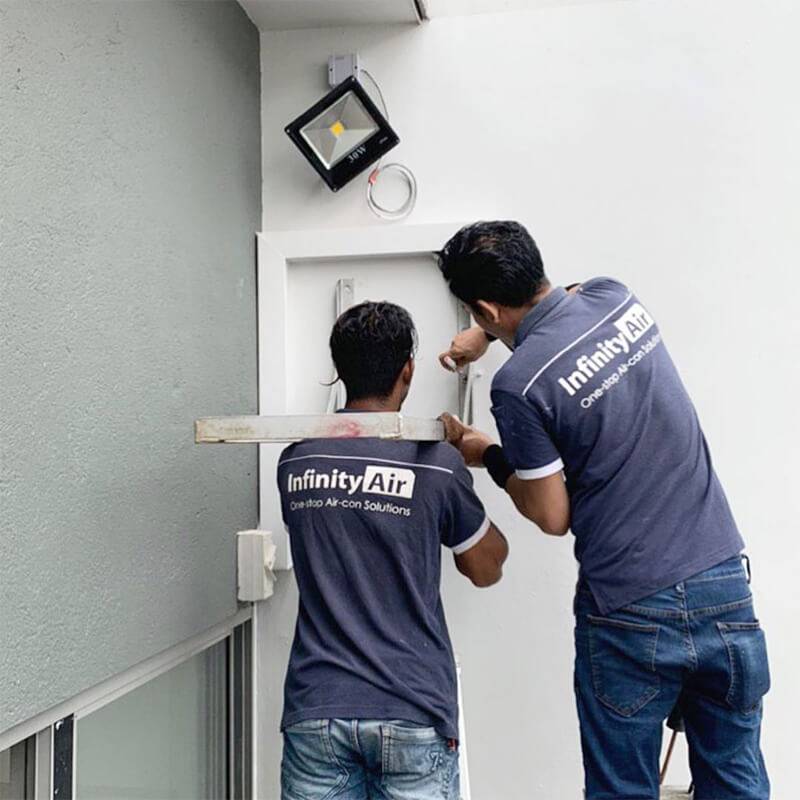 Aircon
Installation
Consult with us on the best-fit aircon system(s) for Residential & Commercial properties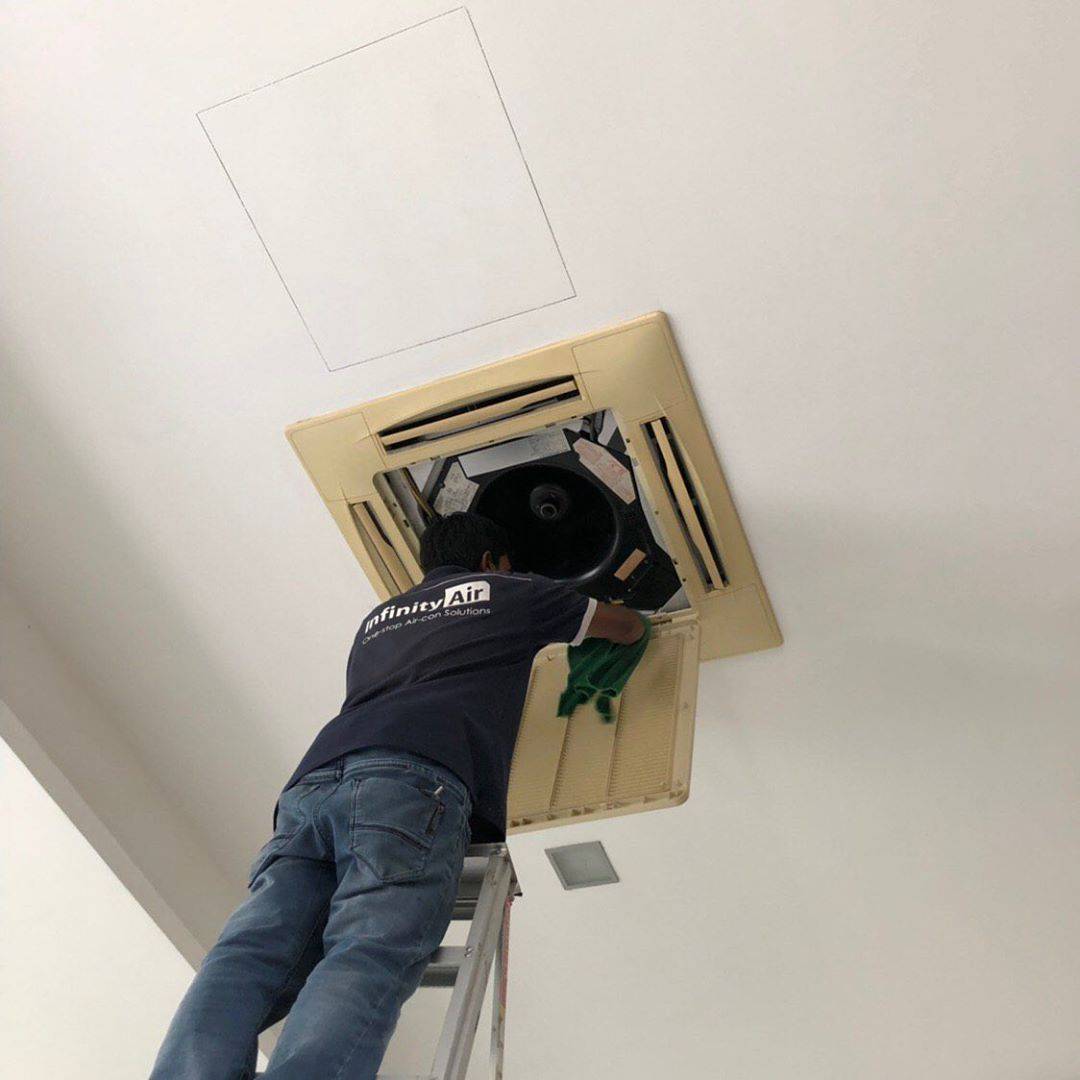 Aircon
Servicing
Let us help you with the regular maintenance of aircons to keep them running optimally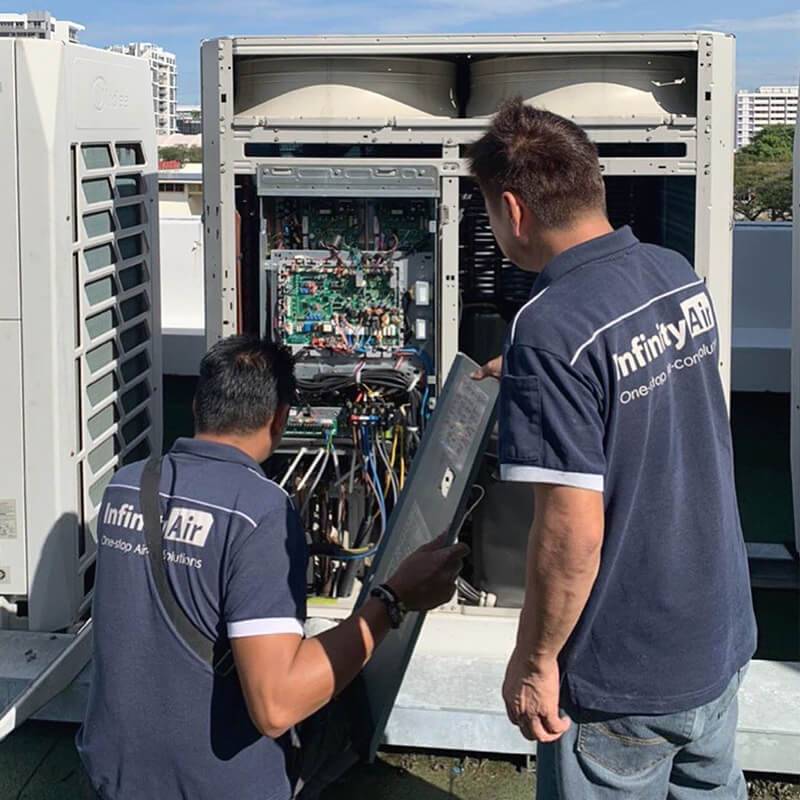 Aircon
Repair & Replacement
Fix the issues of aircons such as Unusual sounds, Water leakage, Insufficient cooling and more
Not sure which Aircon services you require?
Not sure which Aircon services you require?