Detect and resolve issues early with regular Aircon servicing
Why spend thousands of dollars engaging an aircon repair company to change your home or office aircon when you can invest a fraction of the cost in regular servicing and maintenance to extend its lifespan even further?
Every machine is but a sum of its parts, early detection of smaller wear and tear will help prevent larger and potentially costlier breakdowns in future. The best way is to arrange for regular servicing or maintenance for your aircon (AC) unit to keep it running at optimal efficiency! Regardless of whether it is at home or office, like a well-oiled car, take care of your AC and it will take care of you!
The cheapest company may not always be the best. At Infinity Air, we pride ourselves in the quality of our work. We have no "additional charges", no hidden fees, and are 100% transparent with all our clients. Our prices for servicing and maintenance can be found below.
General Servicing
 Checking and cleaning of filter
 Checking and cleaning of blower wheel and cooling coil
 Clearing of fan coil drainage piping
 Cleaning of fan coil water tray
 Checking of compressor pressure level
 Cleaning of fan coil external cover
 Test run of air conditioning system for proper working condition
 To make a detailed routine inspection as per Service Report of the Air-conditioning System
 To advise the client of any defects or potential issues in the Air-conditioning
General Servicing Price List (Wall Mounted Units)
Condenser Servicing & Steam Cleaning
Steam cleaning uses steam to clean and sanitise inanimate surfaces, also ensuring that it dries quickly. It uses primarily heat to disinfect and sterilize and helps to remove contaminants easily.
Green cleaning (Environmentally friendly) – minimal usage of water
Chemical free – prevent damages on aluminum fins of FCUs
Kills 99.99% of all common household bacteria on hard surfaces around the home and disinfects the FCU
Condenser Servicing & Steam Cleaning Price List
Chemical Overhaul
General servicings are useful for maintenance of your system but when things get a little too dirty, a chemical overhaul is what you need to give your aircon the deepest cleanse it can get. A chemical overhaul encompasses the dismantling of your aircon and administering a chemical solution specially formulated to dislodge dirt, grime, bacteria and moulds from all nooks and crannies within your system that would otherwise be trapped. Recirculating air in your room through such a system is not optimal for the aircon, your health and your electrical bills. The scope of chemical overhaul includes:
Dismantling of entire FCU from the wall
Dismantling of electronic control and drainage device
Chemical overhaul of FCU and parts
Servicing/ Vacuuming of drainage system
Charging of refrigerant (limited to 10 PSI per system)
Checking of controls and thermostats
Commissioning and test run of system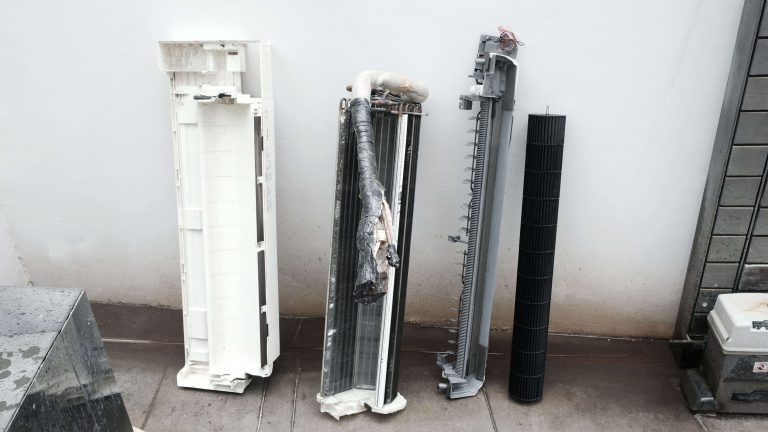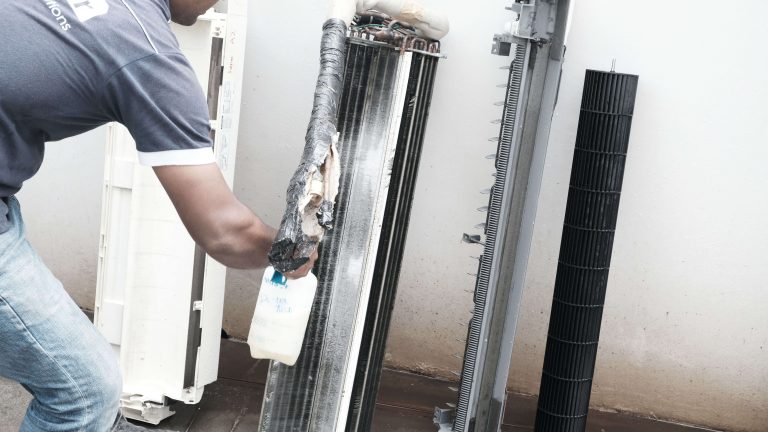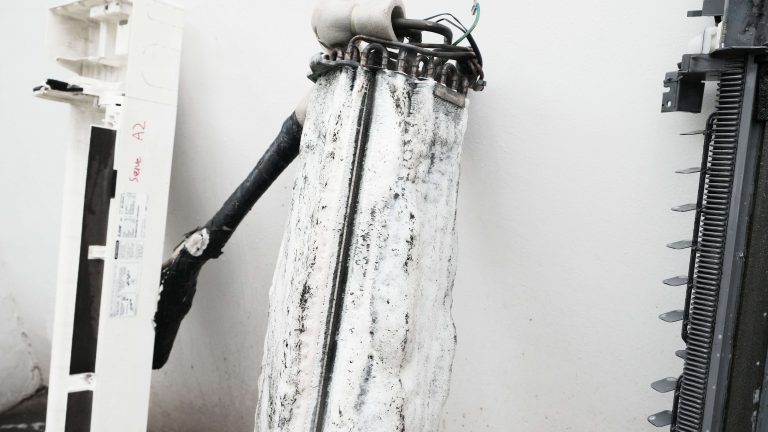 Dislodging of Dirt, Moulds, Bacteria, and Grime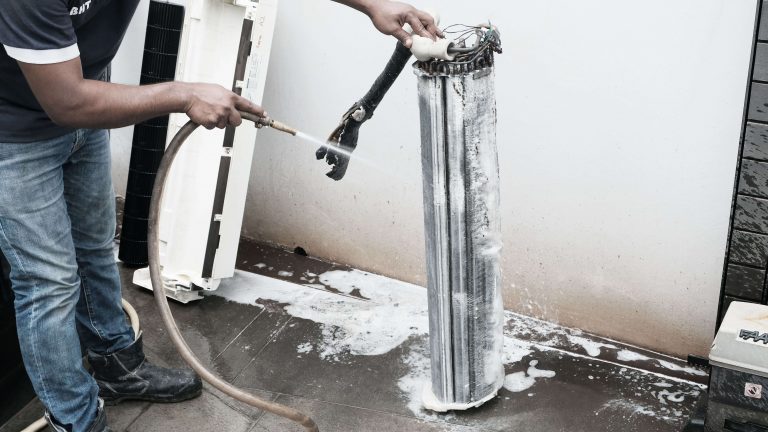 Dislodging of Dirt, Moulds, Bacteria, and Grime
Chemical Overhaul Price List
Book a servicing appointment with us and save yourself the trouble of major repairs or replacements.