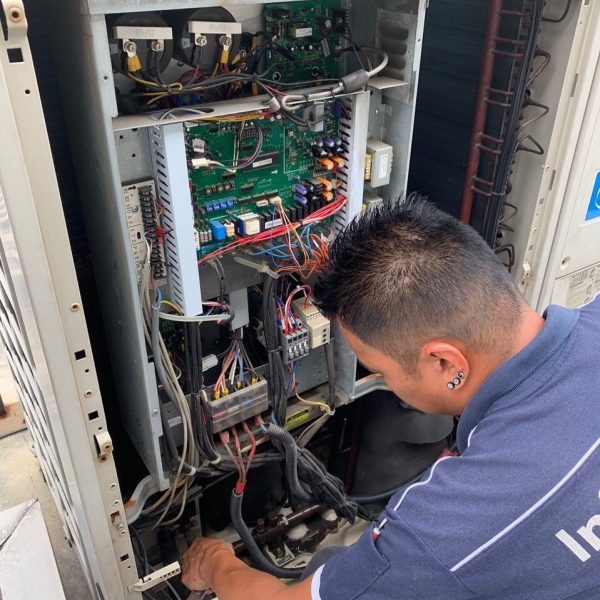 Occasionally we receive urgent requests from the Tuas area as many production plants are situated there. Air-conditioning often plays a huge role in the production process to regulate temperature for specific products and it can be very costly if the temperature level fluctuates inconsistently even for a day.
This time around, an aircon system in a plant seems to be faulty and we had to troubleshoot a brand of VRF that even the most experienced on-site technician is not familiar with. VRF systems can be very complicated and the way the system operates differs from brand to brand.
Our head technician had to step in to save the day, and with his valuable years of experience, he managed to trace the issue to a single faulty component and the rest became history. We managed to resolve and resume their production operations back to normal in a short time period, minimizing the potentially costly damages. Turns out in some cases, turning on the aircon saves you more money instead.