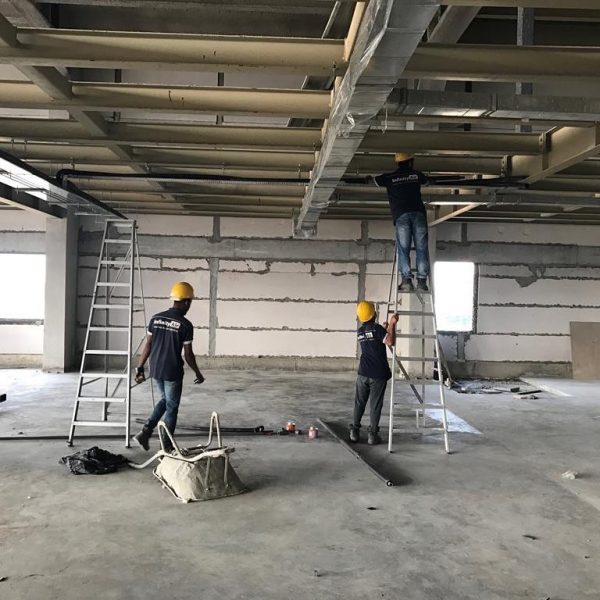 Our latest project at hand – the task of installing over 50 units of heavy duty VRF-system air-conditioners at Seletar Aerospace.
A single installation may seem simple enough but when you multiply that 50 times, the project gets large and can get really complicated. Such a large project typically span over a period of 1-2 months given the sheer amount of coordination work to be done.
For example, we will have to coordinate and discuss blueprint plans with other contractors to avoid any pipe routing clashes. We will also need to follow the electrical requirements and abide by safety regulations standards to ensure long-term sustainability. Every aircon system layout requires heavy consideration and you can definitely expect peace of mind when our experienced veterans handle the project.