Expert in Mitsubishi Electric Aircon Installation Servicing and Repair
Mitsubishi Electric Air-conditioners are one the most trusted and reputable Japanese aircon brands that have been around for many decades. Our expert technicians here at Infinity Air are well versed in these aircon systems to help our clients with Mitsubishi Electric aircon installation servicing or repairs.
We pride ourselves as one of the best Mitsubishi Electric Aircon service provider with almost 20 years of experience in the industry as a BCA registered contractor. All our technicians are in-house which is assuring for our clients given our consistent and reliable services. We are confident enough in all our works that we provide a 30-day warranty as a form of guarantee to put your mind at ease when you choose us.
Mitsubishi Aircon Features
Mitsubishi Electric is well known for their Starmex brand that boasts a reputable image for being reliable and long-lasting. As one of the most popular brands in the world, Mitsubishi Starmex air-conditioners are used both in residential and commercial properties at valued prices given the consistent quality of air-conditioners. If you are looking to have a new aircon, the Mitsubishi Electric Starmex should be one of your top considerations if budget is not an issue. Quality is assured with smooth installation from our experienced professionals. Infinity Air's aircon technicians are well equipped and experienced with top aircon brands to provide you a peace of mind when you select us as your service provider.
If you are still weighing the difference between the different brands, give us a text or call instead – we will sum it up for you for your easy reference.

Scope of Mitsubishi Electric Air-Conditioner Servicing
We have 3 Mitsubishi Electric Aircon cleaning services available: General Servicing, Steam Cleaning and Chemical Overhaul. From left to right depicts the most basic aircon servicing (far left, General Servicing) to the deepest cleanse your Mitsubishi Aircon can get (far right, Chemical Overhaul).
General Servicing
 Checking and cleaning of filter
 Checking and cleaning of blower wheel and cooling coil
 Clearing of fan coil drainage piping
 Cleaning of fan coil water tray
 Checking of compressor pressure level
 Cleaning of fan coil external cover
 Test run of air conditioning system for proper working condition
 To make a detailed routine inspection as per Service Report of the Air-conditioning System
 To advise the client of any defects or potential issues in the Air-conditioning

*Scope of job for general servicing may vary across different brands of aircon as access to certain parts may be limited
General Servicing Price List (Wall Mounted Units)
Condenser Servicing & Steam Cleaning
Steam cleaning uses steam to clean and sanitise inanimate surfaces, also ensuring that it dries quickly. It uses primarily heat to disinfect and sterilize and helps to remove contaminants easily.
Green cleaning (Environmentally friendly) – minimal usage of water
Chemical free – prevent damages on aluminum fins of FCUs
Kills 99.99% of all common household bacteria on hard surfaces around the home and disinfects the FCU
Condenser Servicing & Steam Cleaning Price List
Chemical Overhaul
General servicings are useful for maintenance of your system but when things get a little too dirty, a chemical overhaul is what you need to give your aircon the deepest cleanse it can get. A chemical overhaul encompasses the dismantling of your aircon and administering a chemical solution specially formulated to dislodge dirt, grime, bacteria and moulds from all nooks and crannies within your system that would otherwise be trapped. Recirculating air in your room through such a system is not optimal for the aircon, your health and your electrical bills. The scope of chemical overhaul includes:
Dismantling of entire FCU from the wall
Dismantling of electronic control and drainage device
Chemical overhaul of FCU and parts
Servicing/ Vacuuming of drainage system
Charging of refrigerant (limited to 10 PSI per system)
Checking of controls and thermostats
Commissioning and test run of system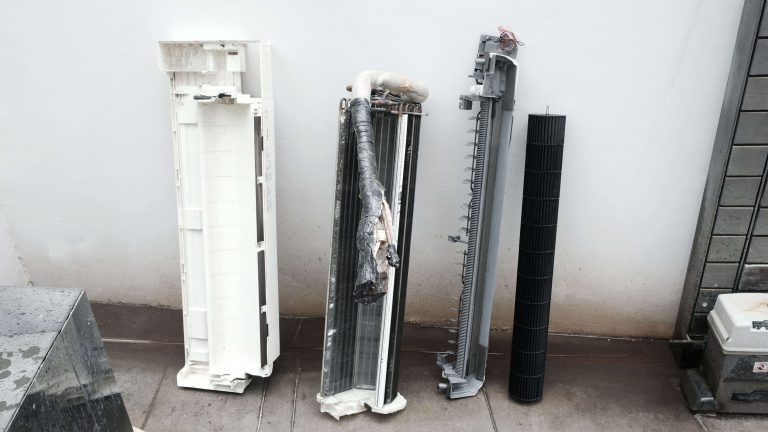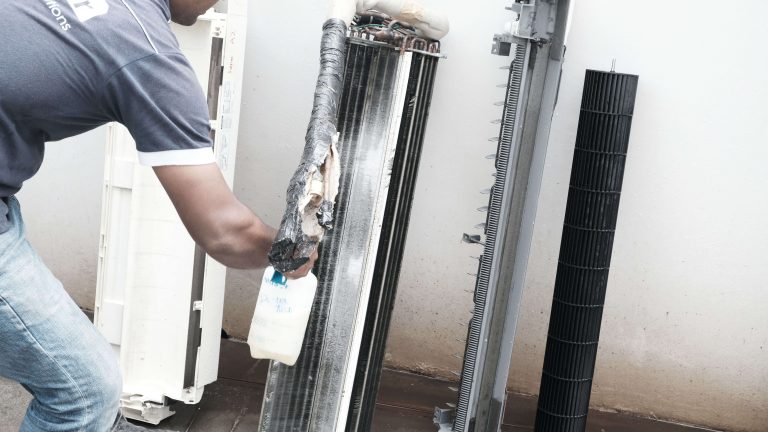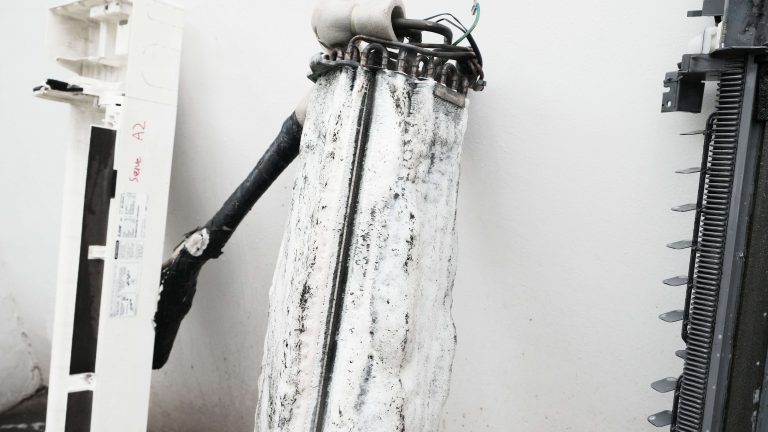 Dislodging of Dirt, Moulds, Bacteria, and Grime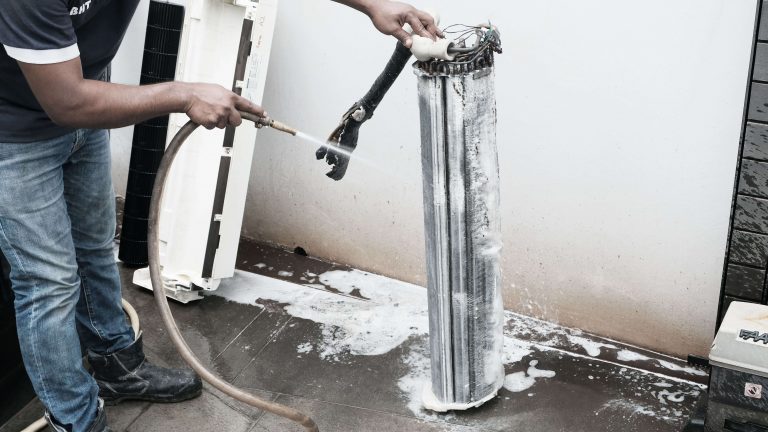 Dislodging of Dirt, Moulds, Bacteria, and Grime
Chemical Overhaul Price List
Book a servicing appointment with us and save yourself the trouble of major repairs or replacements
Frequently Asked Questions about Mitsubishi Electric Air-Conditioners
Is Mitsubishi Electric a good air conditioner?
Mitsubishi Electric is a great choice if what you are looking durability and a quiet aircon. Generally, it is a great brand with solid performance and the only drawback is that their products may be a bit more on the pricier side.
How much does a Mitsubishi Electric air conditioner cost?
Depending on the system type and model of the aircon, the cost may vary. You may visit our installation page here and contact us for a quotation too:
https://infinityair.com.sg/aircon-installation-service-singapore/
How long do Mitsubishi Electric air conditioners last?
Generally, Mitsubishi Electric aircons are a reliable brand that can serve you for more than 15 years if the systems are well-maintained.
Which Mitsubishi Electric Aircon is best for me?
It really depends on what is your requirements, e.g. room size and frequency of usage to find which model is suitable for you.
Are Mitsubishi Electric air conditioners quiet?
Mitsubishi Electric aircons are designed and known to be one of the most quiet brands out there in the market.